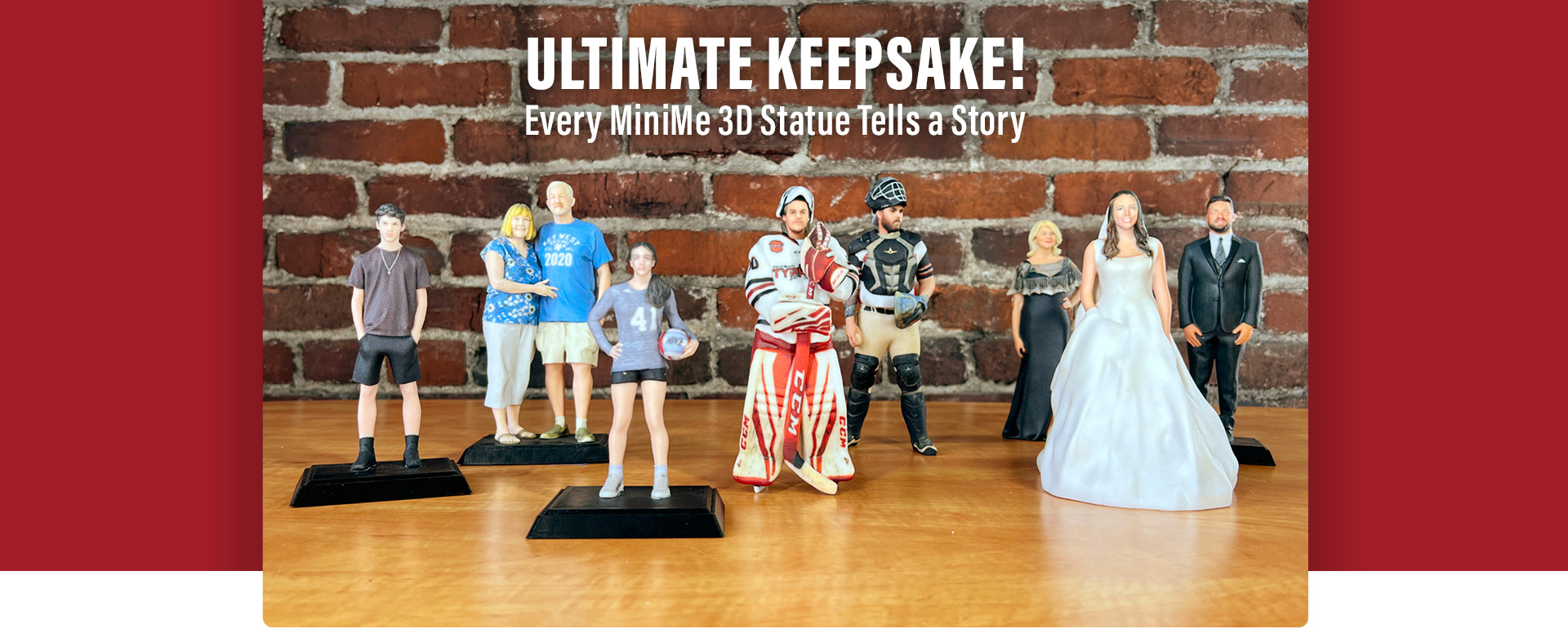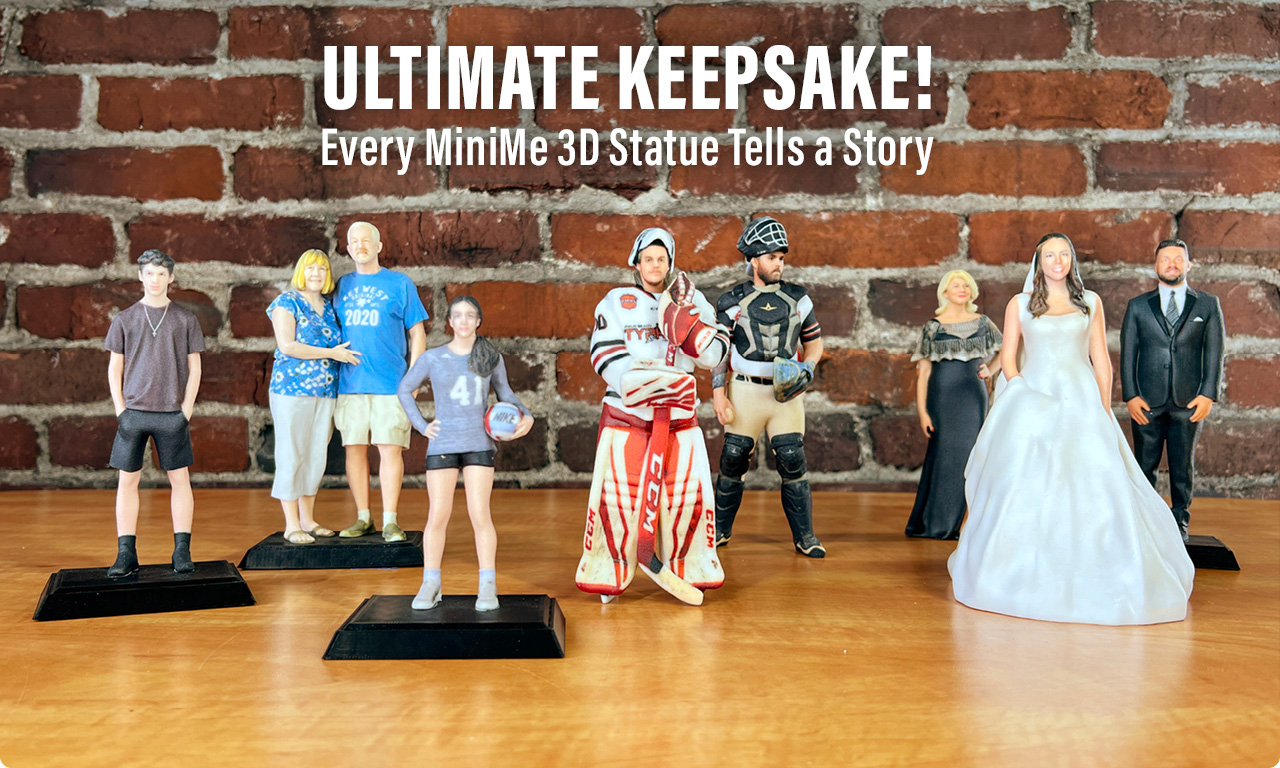 Capture Life's Big Moments, Sports, Family Events, Weddings, and more…
MiniMe uses cutting-edge 3D scanning and printing technology to create lifelike figures that fit in the palm of your hand to be enjoyed forever.
The final result is a stunning, lifelike statue that is sure to be treasured by families for years to come. It's the perfect gift for anyone to commemorate life's special milestones.
Schedule your 3D scanning session today and give yourself and your loved ones the unique gift of a lifetime.
Hold on to the magical moments in a unique way.3>